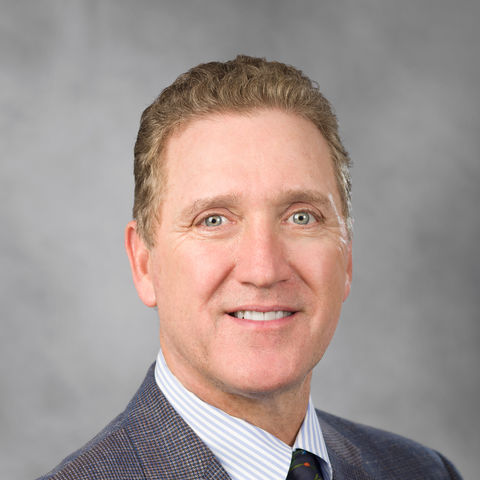 Matthew Jenusaitis
---
Chief of Innovation and Transformation
As chief of staff for UC San Diego Health, Matthew Jenusaitis leads key initiatives in support of operational and strategic priorities to advance the organization's mission and vision. He serves as an executive liaison with the chief executive officer to provide management oversight and coordination of programs, initiatives and special projects, as well as deal with challenging situations and resolve problems. Additionally, Mr. Jenusaitis leads the enterprise-wide Project Management Office (PMO) to enhance performance management by improving operational efficiencies and reducing costs across UC San Diego Health.
Mr. Jenusaitis also is the chief of innovation and transformation. In this role, he spearheads UC San Diego Health's new technology integration strategy and leads the integration of new and innovative technologies designed to improve efficiencies, reduce costs, and improve the quality of care and patient experience. Mr. Jenusaitis brings to this position more than 25 years of medical device industry, start-up and institutional investment experience focused on organizational growth, commercialization and operations. As a global life science executive, he has extensive expertise in the following clinical areas: cardiovascular, neurovascular, peripheral vascular and gastrointestinal interventional. He also has experience in both domestic and international management, sales and marketing, new product development, and non-profit fundraising, operations and management.
Before joining UC San Diego Health, Mr. Jenusaitis served as the president and chief executive officer of OCTANe, an Orange County non-profit organization focused on sparking innovation, starting new medical and high-tech companies, and creating jobs. OCTANe's accelerator program LaunchPad helped early-stage companies raise more than $700 million in capital and created more than 3,500 jobs in the region.
Prior to OCTANe, Mr. Jenusaitis worked for the private equity firm Warburg Pincus, first as an executive-in-residence building their portfolio of medical device companies, and later as president of ev3 Neurovascular, one of their portfolio companies. ev3 was sold in 2010 to Covidien, then subsequently to Medtronic.
Mr. Jenusaitis spent 15 years at Boston Scientific Corp., most recently in the position of president of the $600 million Peripheral Interventions Division (formerly Medi-Tech), leading the acquisition and integration of Cryovascular Systems, Inc. and EndoTex, Inc. Before that, he held executive marketing and management positions in the Microvasive Endoscopy, International and Scimed Life Sciences divisions. During his career, Mr. Jenusaitis also spent eight years at Baxter Healthcare in both marketing and engineering management positions.
Mr. Jenusaitis holds a Master of Business Administration degree from the University of California, Irvine, a Master of Science degree in biochemical engineering from Arizona State University, and a Bachelor of Science degree in chemical engineering from Cornell University. He sits on the board of directors for multiple medical device start-ups, including Pulsar Vascular in Santa Clara, Calif., an early stage developer and manufacturer of neurovascular implants for the treatment of hemorrhagic stroke. He also serves on advisory boards for Cornell's School of Biomedical Engineering and Chapman University's Schmid School of Science and Technology, as well as several non-profit boards including Junior Achievement and Orange County STEM.