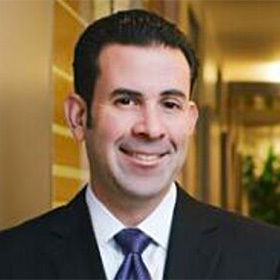 Eduardo Conrado
---
Eduardo Conrado is Executive Vice President and Chief Digital Officer for Ascension. In this role, he is accountable for driving the digital strategy, business transformation and operational change across Ascension's integrated health ministry. This includes embedding best-practice digital capabilities along the value chain to improve innovation processes and operational practices. Mr. Conrado served on the Ascension Board of Directors from 2014 to 2018.
Prior to joining Ascension as Chief Digital Officer, Mr. Conrado was Executive Vice President and Chief Strategy and Innovation Officer for Motorola Solutions, Inc., Chicago, Illinois. While there, he was responsible for managing the company's growth focused strategy, accelerating innovation across the company's products, services and software, and bringing a design-centric approach to business model and customer experience innovation. He led the strategy team, the chief information office, the chief technology office and Motorola Solutions Venture Capital, the company's strategic investment group.
Previously, he led the company's marketing and IT organizations, which focused on creating seamless customer experiences. He joined Motorola in 1992 and served in a variety of leadership roles in multiple international businesses in a range of consumer and commercial segments across Motorola.
Mr. Conrado serves on the Board of Directors of ArcBest Corporation (Symbol: ARCB), a transportation and logistics company. He also served in the past on the Board of Directors of the American Red Cross of Greater Chicago and the Board of Trustees for Chicago's Field Museum of Natural History, and as national Chair of the Business Marketing Association.
He earned a bachelor's degree in industrial engineering from Texas Tech University, Lubbock, Texas; a master's degree in business administration from ESADE, Barcelona, Spain; and a master's degree in international management from Thunderbird School of Global Management, Glendale, Arizona.