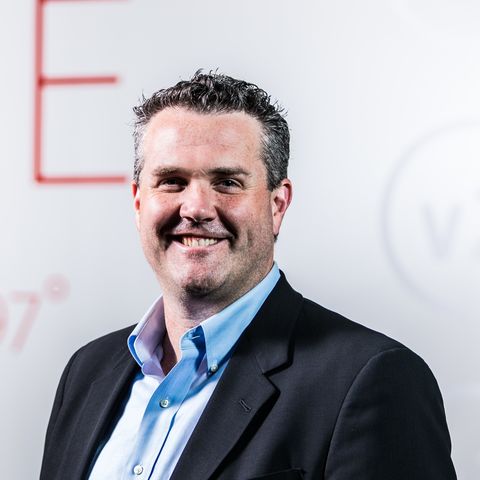 Erik Halvorsen, PhD
---
In his role as Director of the TMC Innovation Institute, Erik keeps visionary new ideas moving through the TMCx accelerator, TMCx+ incubator and TMC Biodesign Fellowship Program, while playing an instrumental role in JLABS @TMC, the AT&T Foundry for Connected Health@TMC, the TMC advisor/mentor network and the emerging innovation funding infrastructure.
Before joining the Texas Medical Center in 2015, Erik made his mark in New England, serving as senior executive director of Technology Transfer & Industry Collaborations at Tufts University, following seven years as executive director of the Technology & Innovation Development Office (TIDO) for Boston Children's Hospital. In both positions, Erik was responsible for accelerating and translating research and innovations into new health care products. He was also managing partner of Children's First Technology Development Fund for pediatric-focused advancements.
Prior to that, Erik supported early-stage therapeutic, device, diagnostic, digital health and robotics companies across the Harvard University system for 12.5 years. His Harvard leadership roles included director of Business Development, Harvard Stem Cell Institute (HSCI); director of Business Development, Harvard Office of Technology Development; and licensing associate/officer, Harvard University OTTL. His earlier experience includes project manager at Spinner Technologies and licensing associate at the University of Virginia Patent Foundation.
Erik holds a Bachelor of Arts from the University of Virginia (1994), a Master of Science in human anatomy from the Medical College of Virginia (1995) and Doctor of Philosophy in Neuropharmacology from University of Virginia (2000).
When championing new ideas, Erik assumes whatever role is necessary to improve the likelihood of success—coach, cheerleader, general manager or ball boy. As a result, he has been invited to join numerous boards and associations, including the JIBO Advisory Board, Claritas Genomics Board of Directors, OPENPediatrics Advisory Board, Tetraphase Pharmaceuticals Board of Directors, the Association of University Technology Managers, Massachusetts Association of Technology Transfer Officers, Massachusetts Biotechnology Council and Boston Top 40 Under 40.
He has also partnered with countless health care and business enterprises, from IBM, Google and GE to Medtronic, Pfizer and GSK, as well as with a wide range of venture capital firms. With experience running clinical trials, Erik has a passion for removing development obstacles so new solutions can quickly reach people in need.