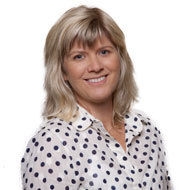 Jennifer Liebermann
---
Jennifer Liebermann led in the development, funding and launch of the Garfield Innovation Center at Kaiser Permanente, where they develop and test healthcare innovations that impact their front-line staff through simulations, technology testing, prototyping, product evaluations and training in a unique facility.
Jennifer joined Patient Care Services at Kaiser Permanente in 2004 from AdvancePCS where she was the Product Launch Manager for the iScribe electronic handheld prescribing device. She has held a variety of positions within the health care industry, including Blue Shield of California, the UCSF Center for the Health Professions, Montgomery Securities, and a career rejuvenation stint as a children's ski instructor at Squaw Valley, USA in 2001. Teaching four-year-olds on skis gave her the ability to deal with trying moments during construction of the Garfield Innovation Center.
Jennifer was an Edgar Kaiser scholar at the University of California, Berkeley, where she received an MBA from the Haas School of Business, as well as an MPH from the School of Public Health.