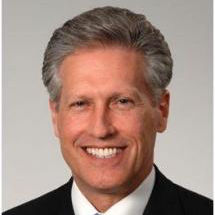 Mark Muller
---
As Senior Vice President of System Strategy & Business Development, Muller is responsible for the Ochsner annual operating calendar, strategic plan, market analysis and business development, strategic programs, and Lean deployment. Previously serving as the System Vice President of System Strategy and Business Development, Muller also has a leadership role in the development of International Business.
Prior to joining Ochsner, Muller served as Enterprise General Manager with GE Healthcare and was responsible for strategic relationships with select health systems in the U.S., helping them meet their clinical, operational and financial goals. Previously, Mark was responsible for GE's largest partnership with the HealthTrust Purchasing Group and all its shareholders and members including HCA.
Muller's career with GE includes leadership positions in Corporate Accounts, Business Development & Analysis, Field Service, Customer Service, and Operations Support & Finance with GE Healthcare, GE Appliances, and GE Industrial Systems. In addition, Muller is a graduate of the GE Financial Management Program and is Six Sigma Green Belt certified. Muller has earned a B.S. degree in Business Administration, graduating summa cum laude from Valparaiso University in Valparaiso, IN.