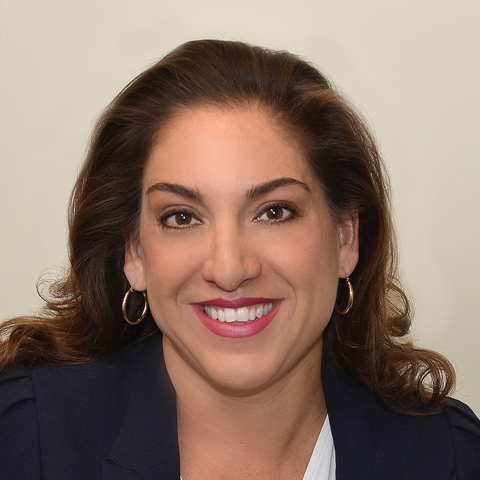 Sarah Ahmad
---
Sarah Ahmad is senior vice president of innovation and transformation strategy for Pittsburgh-based Highmark Health, a national health and wellness organization and America's second largest integrated delivery and financing system (IDFS). Ms. Ahmad serves as a key leader in driving the organization's goal to transform health care by developing innovative health solutions and value-based, high-quality health experiences for customers and communities across the U.S., with particular focus in the Pennsylvania-West Virginia-Delaware core markets.
Since joining Highmark Health in 2017, Ms. Ahmad has stood up a first-of- its- kind internal human-centered design practice to create the optimal experience for customers of the rapidly growing Allegheny Health Network and other business units. In addition, she has evolved the successful Highmark Health VITAL Innovation Program to a revenue-generating test-and-learn platform that provides health solution companies, health plans and other stakeholders with robust evidence related to patience experience, care outcomes and cost impact so that solutions can be covered and utilized faster—accelerating both their availability to patients and their adoption in the broader health care marketplace.
A passionate health care executive and explorer, Ms. Ahmad has focused her entire career on transforming health care so that it's easier for people to access the best care and achieve their best health. Prior to joining Highmark Health, Ms. Ahmad worked at Humana Health Care. During her 20-year tenure there, she held key leadership roles in product development, clinical operations, network development and innovation. As vice president of innovation at Humana, she created an innovation platform focused on slowing and stopping chronic disease progression through the integration of health solutions into the customer's health care journey. In addition, she infused progressive human-centered design methodology into the enterprise to ensure solutions were developed together with customers so as to increase engagement and improve health outcomes.
Ms. Ahmad serves on the western Pennsylvania advisory board for the Healthcare Information and Management Systems Society (HIMSS). She also participates in the executive mentorship program for America's Health Insurance Partners (AHIP), serving as mentor to a leader of a fellow company. In the Pittsburgh community, she serves on the board of directors for the Tull Family Theater.
Ms. Ahmad earned a Bachelor of Arts in Psychology from Tulane University, a Master of Arts in Health Services Management from Webster University and an MBA with a focus on entrepreneurship from the University of Louisville.
She and her husband are the proud parents of two children and the caregivers for two dogs. An avid marathon runner, Ms. Ahmad has crossed the finish lines in New York City, Napa Valley, New Orleans and Chicago.