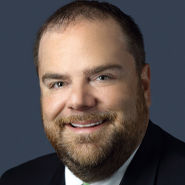 Bill Sheahan
---
Chief Innovation Officer, VP
William "Bill" Sheahan is chief innovation officer and a vice president of MedStar Health, as well as the executive director of the MedStar Institute for Innovation (MI2), where he leads the system in catalyzing, fostering, and scaling innovation to advance health.
In these roles, he reports to Ken Samet, the president and chief executive officer of MedStar Health, and serves on the MedStar Health leadership team, a group of top leaders across the system that includes our corporate executive team, entity presidents, and our corporate and operational leadership.
Bill joined MedStar Health in 2013. He first served as the executive director of the MedStar Simulation Training & Education Lab, a team of nearly 100 experts that creates and deploys a blended learning model of interactive online training, virtual and hands-on high-fidelity simulation, and continuing professional education products used at MedStar Health and by healthcare organizations in more than 40 states. He later became the founding executive director of the MedStar Telehealth Innovation Center, which was established in 2017 to support and coordinate telehealth activities across MedStar Health at system scale, and grew these services exponentially in response to COVID-19. He also served as the first deputy director of the MedStar Institute for Innovation, representing MI2 in a wide range of systemwide initiatives that required innovation expertise, such as COVID-19 associate vaccination scheduling systems and related logistics.
Earlier in his career, Bill spent three years leading an academic research program at the University of Rochester School of Medicine. Prior to that Bill had a decorated 15-year career as a paramedic, educator, and public safety leader, culminating with nine years spent as the chief officer of a county government-based emergency services organization in New York. Bill holds a master's degree in public administration and is currently completing a PhD in education from the University of Rochester.