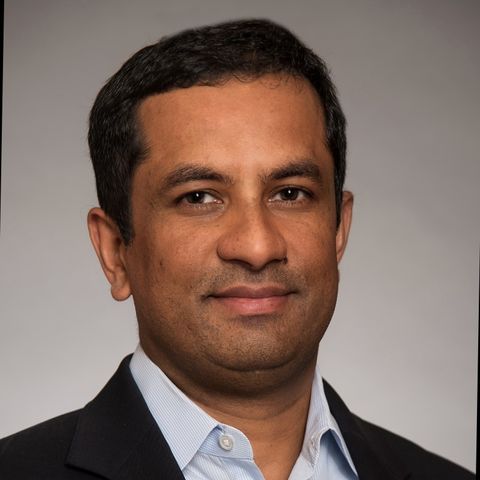 Feby Abraham
---
Chief Strategy and Innovations Officer
"Feby is the EVP, Chief Strategy and Innovations Officer at Memorial Hermann Health System. In this role, he is responsible for
1. Strategy -- develop strategic priorities, drive annual strategic planning for executing the strategy in close collaboration with operational and functional leaders
2. Corporate development efforts (joint ventures, strategic partnerships & alliances, M&A) that bring best-in-class capabilities with leading partners. Examples include GoHealth (urgent care), Accentcare (home health & hospice), Helix (population genomics), Contessa (hospital-at-home), Hamilton health box (on-site clinics), PaRC (divestment of residential behavioral health)
3. Strategic direct equity investing efforts focused on supporting the growth of differentiated & innovative companies that are transforming the way healthcare is delivered & accessed. Examples include Cedar, Clarify, Enablecomp, Foodsmart, Hazel, Kabafusion, Laudio, Leiters, Monogram, Spendmend, Truveta, Wellvana, Xealth
4. Co-sponsoring innovation hub efforts bringing in novel solutions to solve pain points & unmet needs across clinical, administrative and operational workflows.
5. Roadmap for the system's transition to value efforts including expanding risk-bearing businesses (e.g., health plan)
6. Strategic market insights (data driven granular industry trends & implications)
Prior to this role, Feby was a partner at McKinsey (~12 years) where he
1. Advised private equity clients and their portfolio companies across deal cycle – development of investment themes, due-diligence (advised in >250 asset evaluations), full potential planning, portfolio value creation (margin improvement, revenue growth, inorganic theses, etc.), exit strategy
2. Advised companies in the building products value chain ( manufacturers, distributors) on strategy, M&A and integration (he advised several of the large consolidation events in the industry between 2015-2020), commercial and operational performance improvement, accelerating digital transformation in the industry
3. Advised companies in the healthcare value chain – biopharma & medical products, several healthcare services companies looked at by private equity firms"