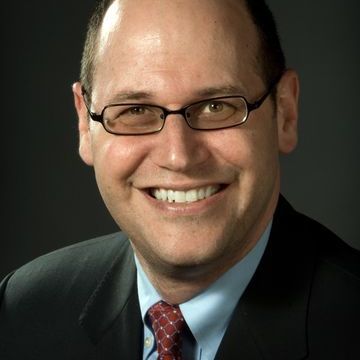 Jason Naidich
---
Chief Innovation Officer
"Jason Naidich, MD, is senior vice president and chief innovation officer at Northwell Health.
Dr. Naidich champions innovation across the organization and works closely with clinical, operational and administrative leaders to support the development of novel approaches and solutions to healthcare's most significant challenges.
He is also responsible for developing strategic initiatives that can drive transformative improvement in clinical care, efficiency and outcomes. Additionally, he will collaborate both within and outside Northwell to identify and implement emerging technology to support and expand clinical and research capabilities.
Previously, Dr. Naidich served as senior vice president and executive director of Northwell Health's Central Region, which includes North Shore University Hospital (NSUH), Long Island Jewish (LIJ) Medical Center, Cohen Children's Medical Center, LIJ Forest Hills, LIJ Valley Stream and Zucker Hillside Hospital.
He was also senior vice president and executive director of Imaging services, as well as chair of radiology at NSUH and LIJ Medical Center. Additionally, Dr. Naidich has held several leadership positions within Northwell Physician Partners, most recently serving on the Board of Governors.
Dr. Naidich is a member of numerous professional organizations and is currently president-elect of the New York State Radiological Society. He serves on several education, economics and finance committees for the American College of Radiology and the Association of University Radiologists.
Holding a medical degree from Cornell University Medical College, Dr. Naidich completed an internship in Internal Medicine at Lenox Hill Hospital, a residency in diagnostic radiology followed by a fellowship in vascular and interventional radiology at New York University Medical Center, and a fellowship in magnetic resonance imaging at Beth Israel-Deaconess Medical Center, Boston. He later earned an MBA with a concentration in health care management from Yale University."