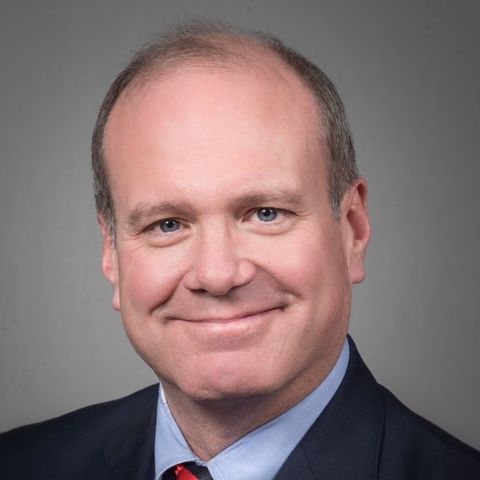 Thomas J. Graham MD
---
Director of Strategy & Innovation
Dr. Thomas Graham is a world-renowned orthopaedic hand surgeon, health care executive, author, inventor, entrepreneur, and regarded as a pioneer and international thought leader in medical innovation. Dr. Graham served as Cleveland Clinic's first chief innovation officer, as well as vice chair of the Department of Orthopaedic Surgery. Earlier in his distinguished career, he was the chief of the Congressionally-designated National Hand Center in Baltimore, the largest specialty practice of its kind in the world, and held academic appointments at Johns Hopkins.
Dr. Graham has extensive clinical expertise in surgery of the hand, wrist and elbow with special concentration on complicated reconstruction after trauma, complex elbow disorders and congenital hand surgery. His practice is recognized as the premier destination for care of the professional athlete's hand and wrist. Dr. Graham has served as the hand surgery consultant, team physician or medical director for numerous professional sports teams in the National Football League, Major League Baseball, the National Basketball Association, the National Hockey League, as well as the Professional Golfers' Association and the Ladies Professional Golf Association.
A prolific inventor, Dr. Graham has more than 50 patents worldwide, including commonly used joint replacement systems and fracture treatment implants for the upper extremity, and has founded four medical device companies. His journey as an inventor and architect of mission-driven innovation was chronicled in his best-selling book, Innovation the Cleveland Clinic Way.
Dr. Graham has published more than 100 scholarly articles on almost every aspect of hand and upper extremity surgery, lectured widely around the world and edited several books on hand surgery and sports medicine. He was featured on ABC's Nightline for his role in the treatment of 9/11 survivors, which was also chronicled in an exhibit at the Smithsonian Institution. He is regularly featured on the Golf Channel, ESPN and other major media and sports networks, and has been the subject of other popular media stories on local and national television. He is annually recognized by his peers in local and national publications identifying the nation's best doctors and Who's Who.
After earning his undergraduate degree in chemistry from Williams College, Dr. Graham received his medical degree from the University of Cincinnati College of Medicine. He completed a residency in orthopedic surgery at the University of Michigan and a fellowship in hand and upper extremity surgery at the Indiana Hand Center, with additional training in elbow surgery at Mayo Clinic. He also completed a two-year Executive Management Program in Healthcare Administration, jointly sponsored by Cleveland Clinic and the Weatherhead School of Business of Case Western Reserve University.